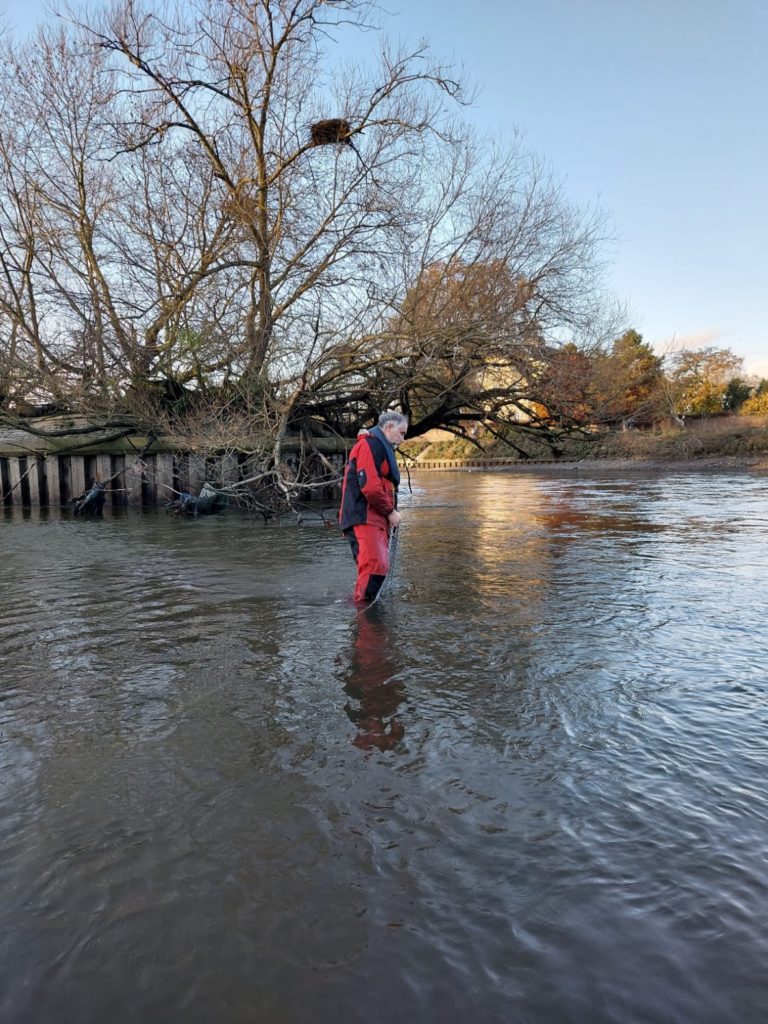 I was worried that we could not inspect the moorings again this year, in 2019 the river flow did not drop much below 150cumecs, and the level even during the draw off remained high, this year we had similar conditions, however on the last weekend of the draw off, the flow rate finally dropped marginally below 100cumecs. The river level dropped significantly, but still about a foot of water over our moorings.
I thought… Good enough!… and with Colin's help checked out the chains and put four new ground anchors into the river bed and laid about 30m of new chain, and untangled one of the pendulum risers.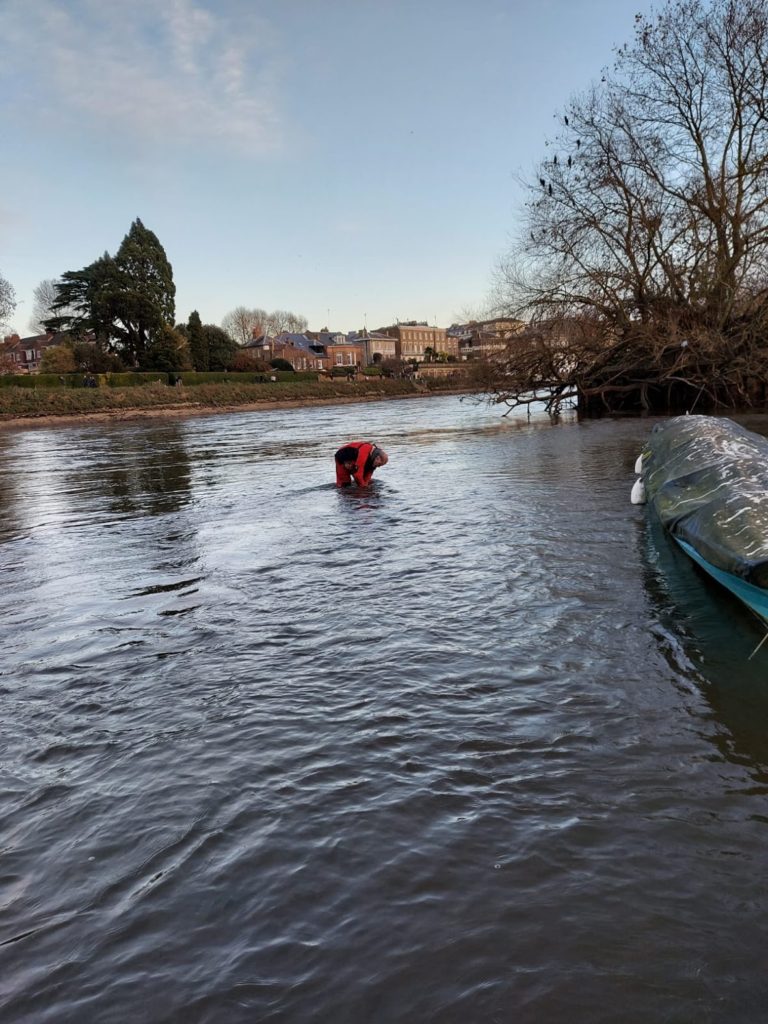 Was very pleased to have done this, although it was pretty chilly wading in the river in November and the riverbed is very tough (old concretions of mussel shells) to screw the ground anchors in.
Colin and I rechecked the moorings the following weekend, at high tide, and everything seems to be in the right place, and solid. So good for another few years. We still have a couple of new mooring buoy risers to put into place, and have ropes looping the ground chains ready to fit when I get a new supply of chain.
Overall a satisfying job, and thank you to Colin for the support and the photos.