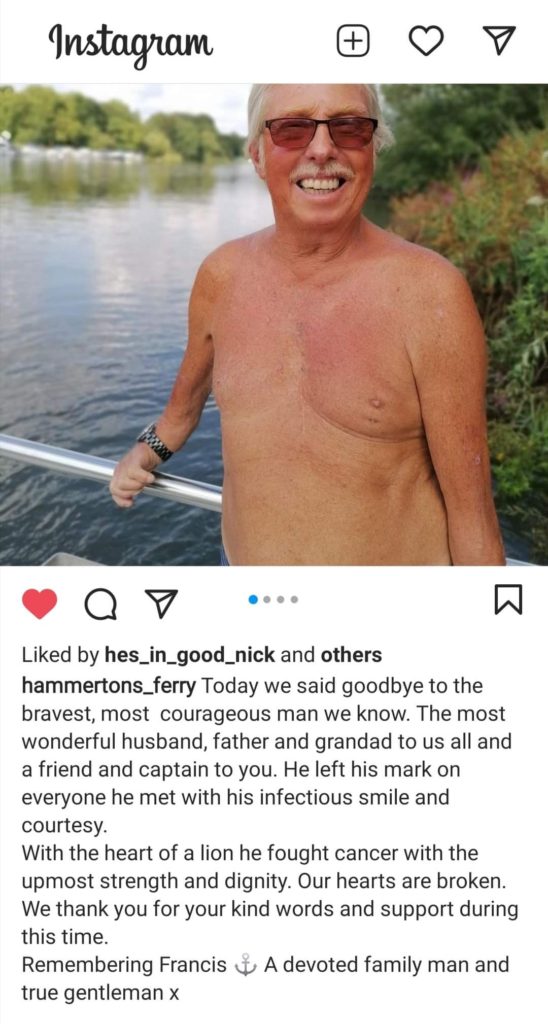 Sad news, one of the great characters on our stretch of the river (Horse Reach) has passed.
Francis Spencer owned and ran Hammertons Ferry which crosses the river at Marble Hill Park.
Francis was a great friend of the 14th Richmond Boating Centre and would always give us a cheery wave as we navigated Jubilant or other boats past the ferry, perfectly understanding that we had novice crews and therefore with limited manoeuvrability. Francis also was game to offer his experience when moving or towing boats down river.
He will be missed by us all.
Picture from Instagram page.