While doing my weekly HQ and moorings check, I decided to have a mini Remembrance Day event on my own.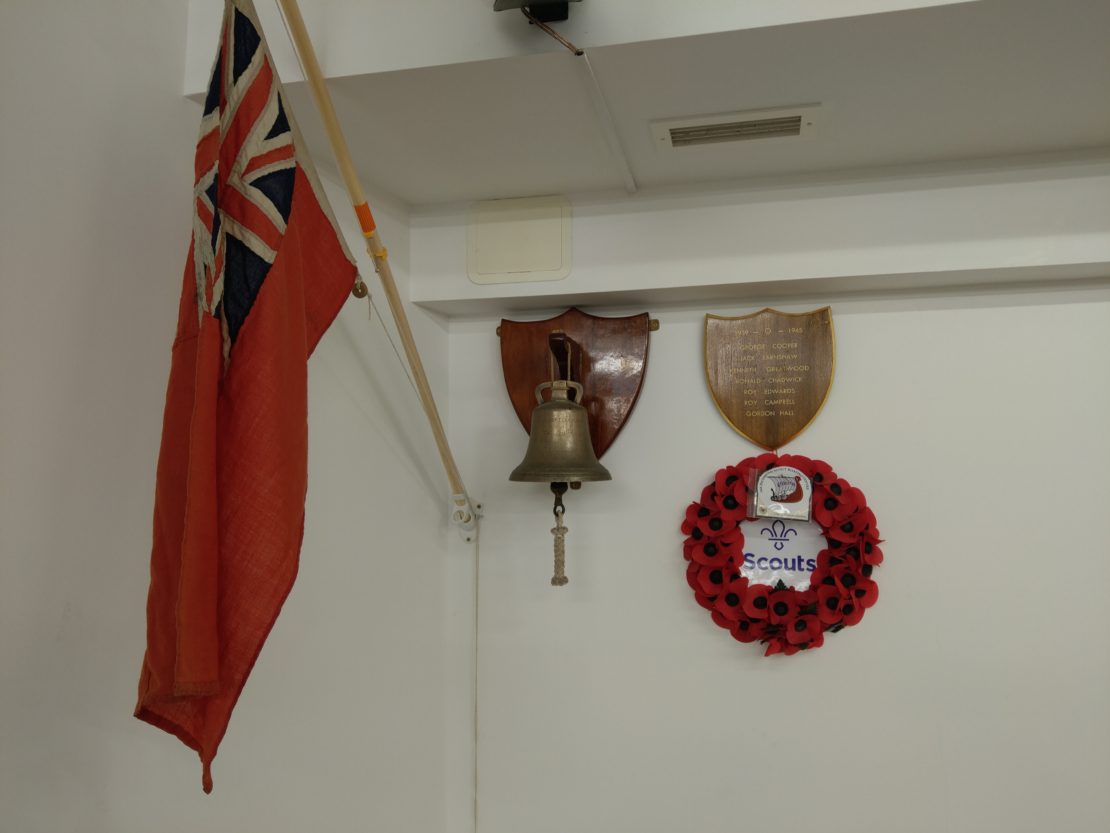 Remembering …. my Uncle, Gordon Hall, who was an aircraft navigator and died in Italy aged 19. He was one of four boys, with Peter (spitfire pilot) Kenneth (Army logistics) and Geoff (my father) .
Gordon was also a Leader in the 14th Richmond Sea Scouts, the training centre I am now proud to run, his name is on the wooden plaque in the HQ..
We have a Thames Watermans Cutter named after him.