Hi All,
We had another visit from a great team from the Good Gym who completed sanding (flatting) the Boat Arch doors, and applying a second coat of teak oil. So now looking as good as new and ready for the winter. I cannot thank them enough, I have been wanting to get this done for over 6 months now 🙂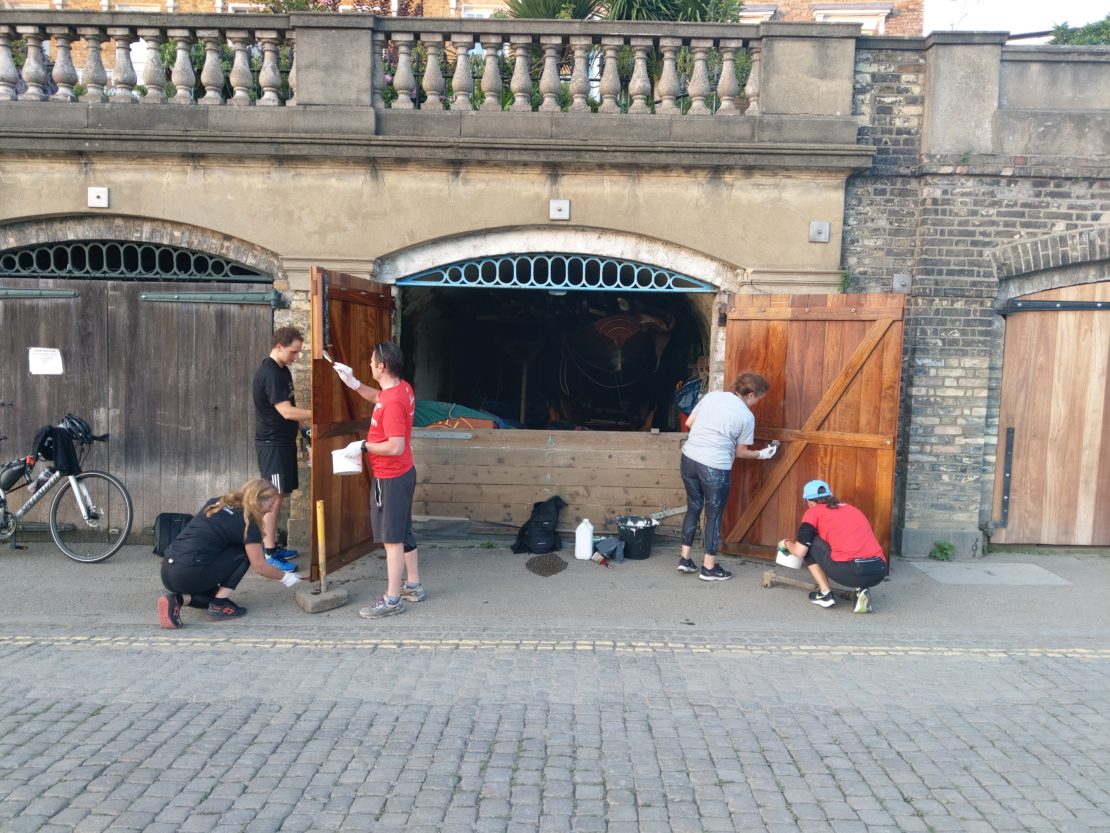 On another note, the rules for activities under government advice for COVID-19 are continually being adjusted. Our latest Risk Assesments (registered wit he Scouts) are on our Important Documents page.
Finally the annual Richmond Lock "Draw Off" will be
be Monday 9th November to Friday 27th November (see PLA notice)

I will need some help inspecting and maybe re-laying the Scout mooring chains assuming the river does not flood again.
Trevor