On Tuesday the 22nd, Someone reported one of our boats in trouble on the moorings, Mark Edwards and one of his boys popped over the river in Robin Arundel, and found Hercules (our Home Counties Gig) awash, and seriously straining the mooring chains. The river was running at over 200cumecs … pretty fast. Mark part bailed the boat and patched a leak in the centreboard casing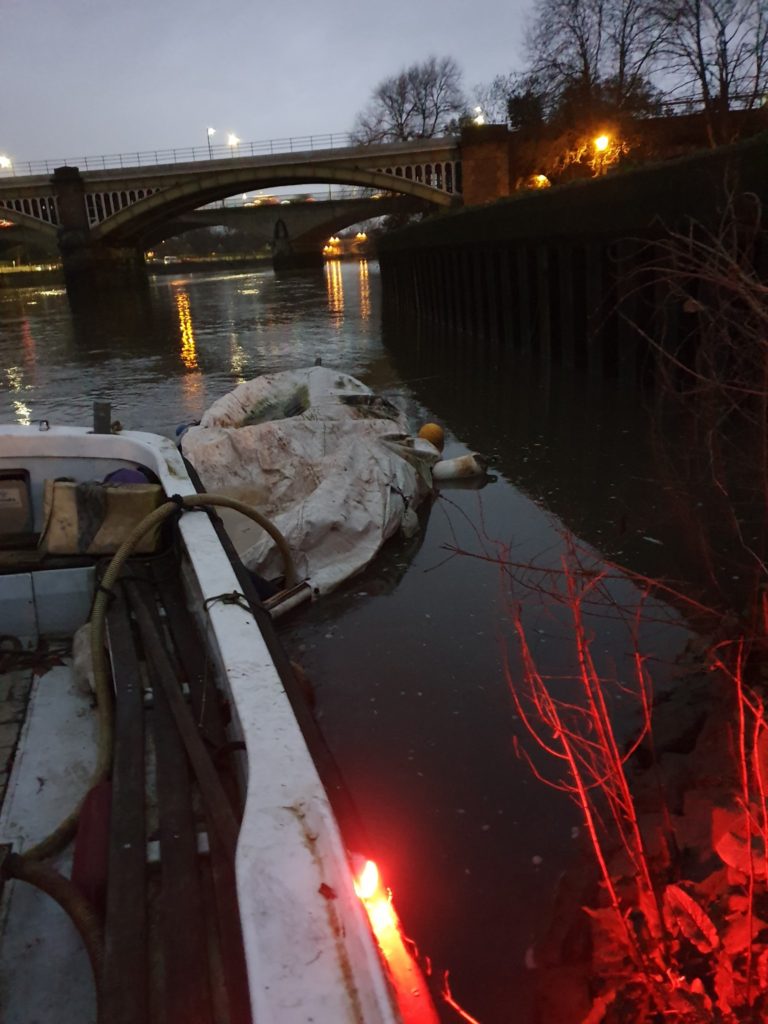 I went down Wednesday morning before high water, and between us, finished bailing the boat, properly fixed the cover and returned to the moorings.
We were Socially distanced by taking two boats, Robin Arundel and Robin Rescue.
All a bit exciting given the river conditions, but all safe and sound again.
This shows the great spirit of cooperation and help on our bit of the river. – Thanks Mark and team.
all the best
Trevor
P.S. I made a toddler's day on the river front by sitting in the boat arch still in all my (red) waterproofs and black boating boots. With my new beard, the little boy mistook me for Santa…as he walked by ……I dutifully said "Merry Christmas Ho Ho Ho!" …. Mark played the part of the Christmas elf 😉